Types of Lighting in Modern Interior Design
Modern interior designers know the importance of appropriate types lighting in any residential space.   Lighting design plays a key role in creating the right mood and adjusting the ambiance of interior spaces.  Interior designers have different lighting resources that help create functional spaces that can adjust to those specific needs of our clients.
Residential interior designers utilize several types of lighting to create the correct amount of lighting in a room. It is important to understand the use of each type of lighting source available and which particular need it will satisfy in a successful home lighting plan.
General lighting is one of the first layers of lighting used in modern interior design and refers to the light used for the overall illumination of the space. These types of lighting sources provide basic lighting requirements to create an accessible space where users can move around easily in a safe way.  Recessed ceiling lights, or overhead ceiling fixtures can meet general lighting needs. General lighting can sometimes be the existing lighting or part of the new lighting design plan.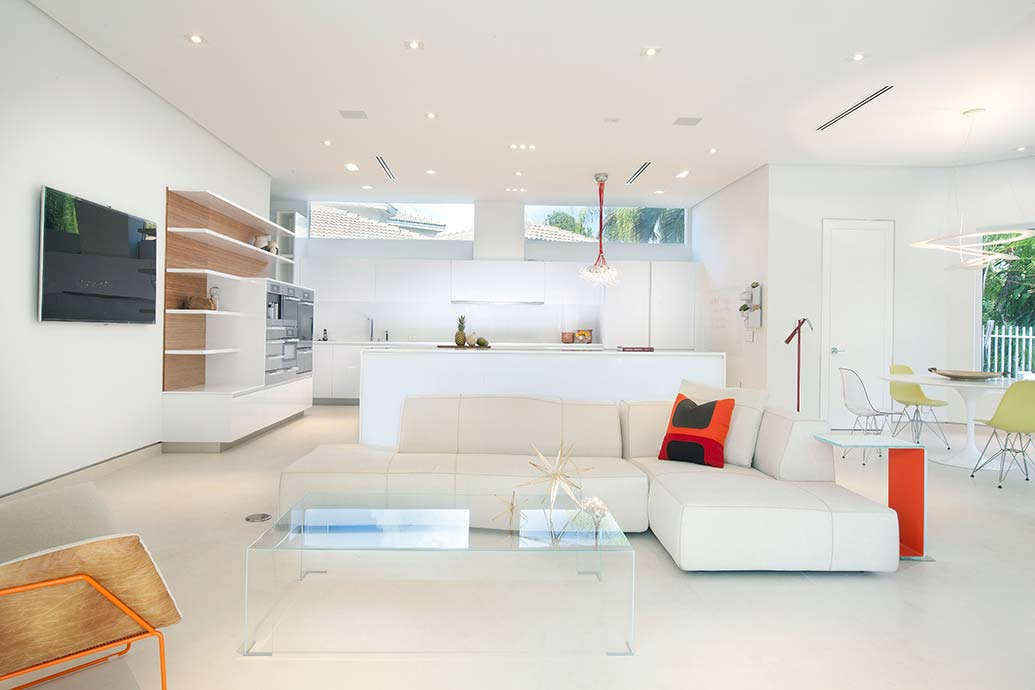 The next types of lighting designers utilize is task lighting. Interior design professionals evaluate the types of activities that will take place in each area of the room to make sure that there is an adequate amount of light for the function and that the intensity is strong enough to illuminate any space that needs specific light.  Task lighting allows us to place appropriate light sources where it is most needed, illuminating specific areas and providing visibility for  activities such as reading, cooking, dressing, or doing homework. Focus on areas above kitchen counters, bathroom vanities, desks, or next to bedsides or chairs to determine the task light that is most appropriate.
The last layer of a well designed lighting plan includes decorative accent lighting.  Professional lighting designers and DKOR's residential interior designers turn to accent lighting to add decorative elements and create strong visual impact. Accent lighting is a resource used in modern interior design that can highlight certain elements like paintings, sculptures, an entrance or an architectural feature. Often times, accent lighting may be it's own unique design element that is the showpiece of the space such as an elegant chandelier, or dramatic pendants.
When selecting the lighting for your home keep in mind these types of lighting that designers layer into all interior spaces. Accurate combinations of lighting resources can completely change the experience and ambience of your home. Interior design professionals and lighting professionals are available to assist you in developing a home lighting plan that will showcase your style and meet the function of each space.
In honor of New York City gaining back most of its power today and the remainder of the North East…